Our favorite British heartthrob Joseph Quinn a.k.a. Eddie Munson in Stranger Things season 4, has just met Metallica!
Those who have watched the latest season know how meaningful this meeting is considering Eddie's iconic rendition of "Master of Puppets" in the Upside Down has now become of the show's most memorable and incredible moments.
Metallica is now a five piece as Joseph Quinn went to meet with the legendary band during their rehearsal for their headlining gig at the Lollapalooza music festival in Chicago! Not only did Quinn get to hang out with the guys and tell them how much their music meant to him and his character, Eddie, but he was invited to play "Master of Puppets" with them!
Netflix shared an adorable video of the backstage meeting and hangout session. And even better, the band gifted Joseph with his own custom and signed B.C. Rich guitar, a replica of the one Eddie played in Stranger Things.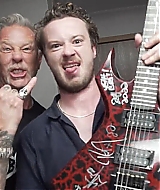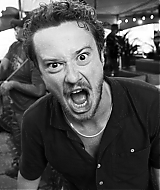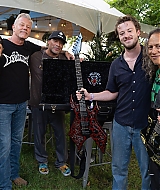 Gallery Links
Public Appearances > Appearances from 2022 > July 29 – Lollapalooza Music Festival